ERP System for Manufacturers
Our ERPNext solution offers you the most comprehensive manufacturing system. The production schedule is based on the workstation availability. Next highlight is that you can get hierarchical bill of materials and costing.
Besides these, you can easily sub-contract or outsource a segment of manufacturing processes while including it's final cost along with the resulting products.
Features
Bill of Materials

Maintains material and operation list
Assign cost to each material
Get insights of total cost of production
Real-time report generation for materials required for production

Production Orders

Tracking orders for production
Tracking material movements
Registering finished goods and tracking the progress of successful production

Inventory Management

Seamless management of multiple inventory locations
Real-time inventory tracking per warehouse
record of batch & serial numbers, stock valuation and inventory accounting

Sales & Purchase Management

Records purchase request for materials required for production
Automatic redirection of purchase orders to suppliers
Auto linking with sales and accounting after delivering finished goods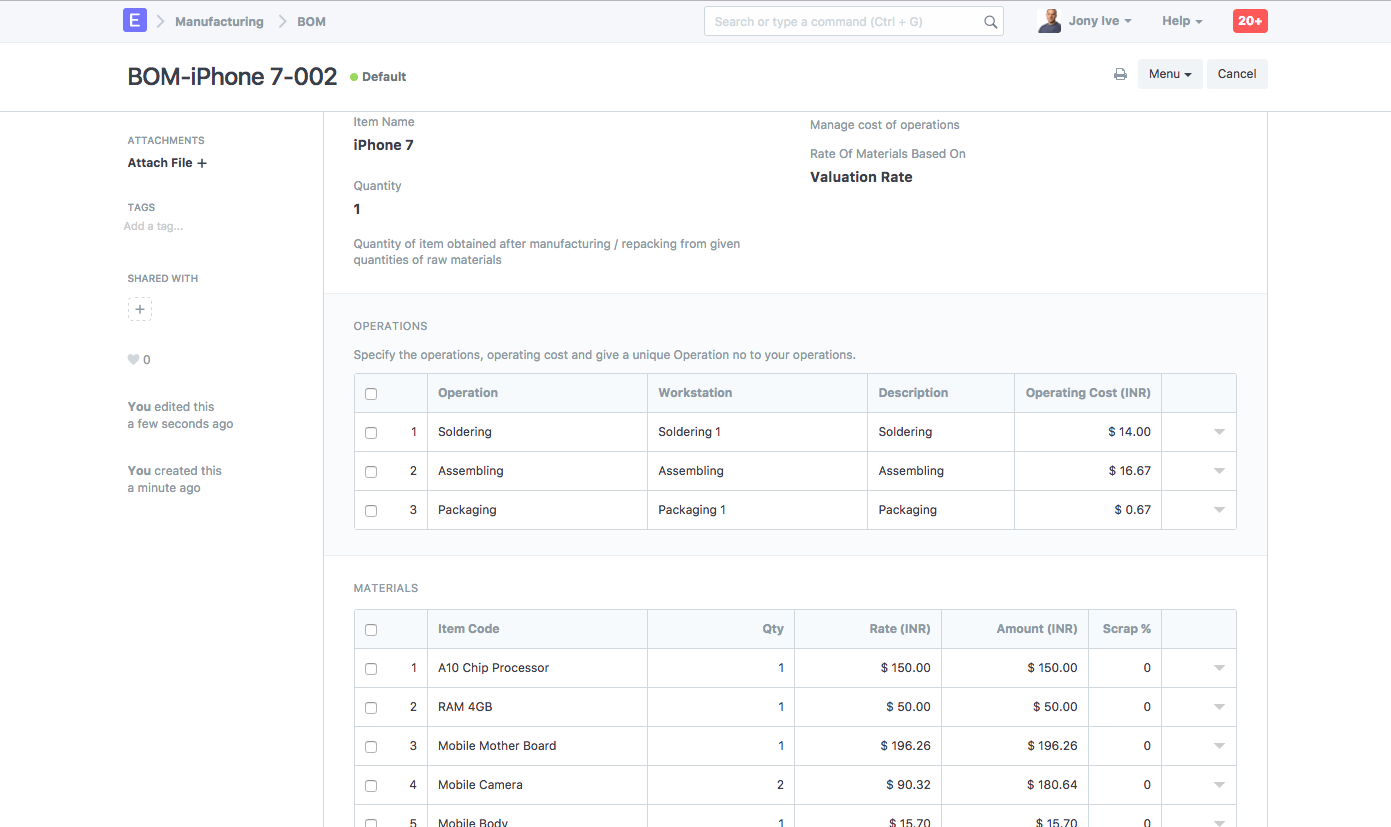 Bill of Materials
Maintain the list of all materials and operations that are required in making your finished product. Assign cost to each material and get insights of the total cost of production. Be on top of the materials required during production in real time.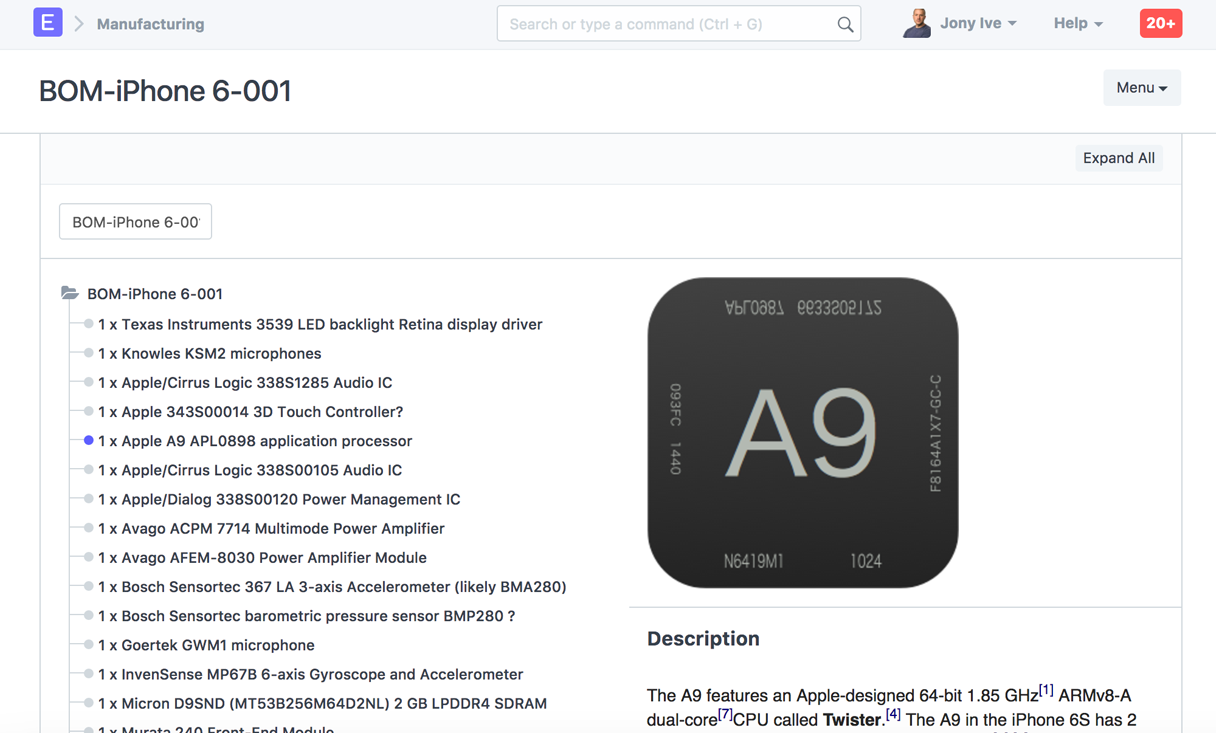 Production Orders
Track the orders for production floor, automatically track material movements as ERPNext interlinks production orders, bill of materials and inventory. Track the progress with timesheets and record successful production by registering finished goods.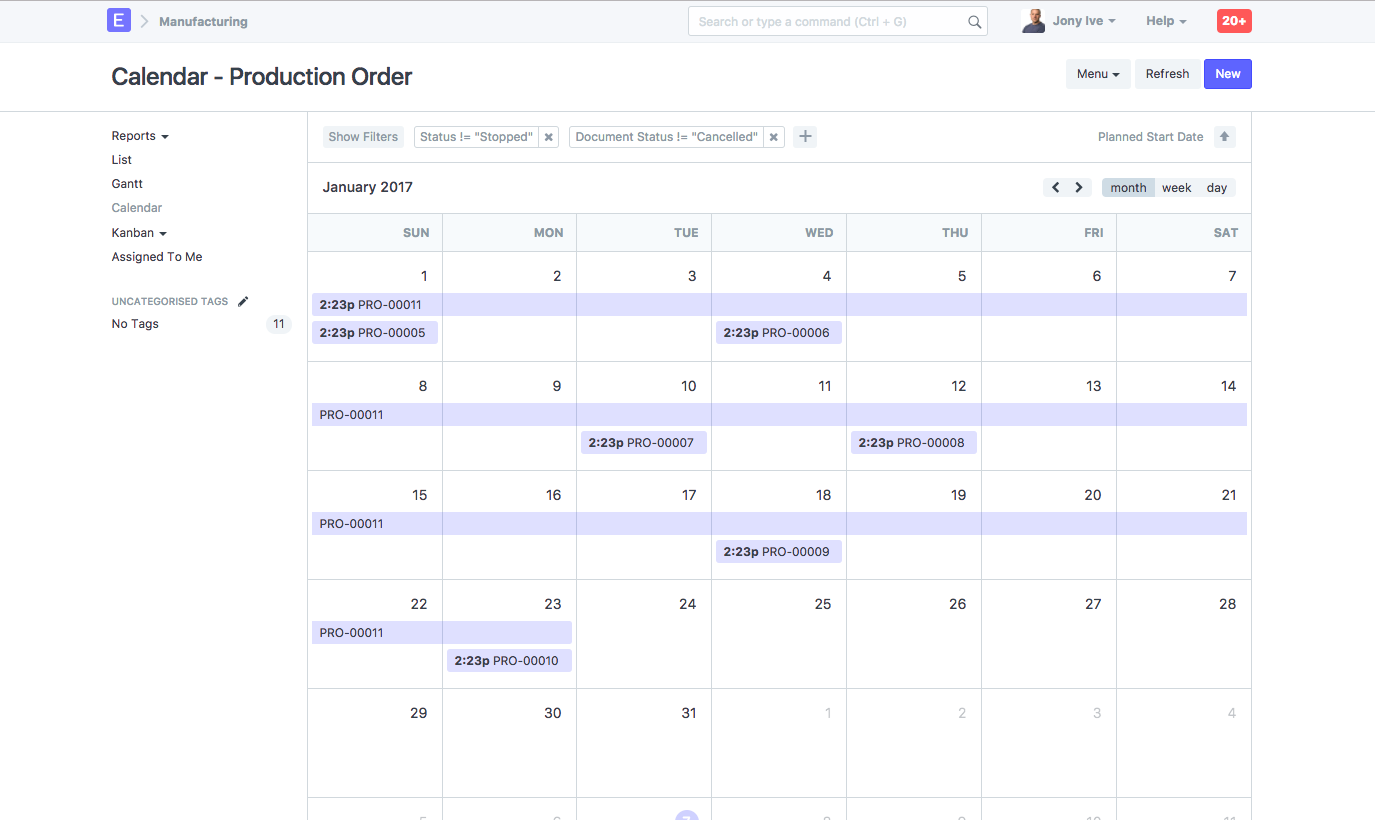 Inventory Management
Easily manage multiple inventory locations. Track inventory levels per warehouse and update based on manual inspection. Batches, serial numbers, stock valuation and automated inventory accounting help you be on top of stock.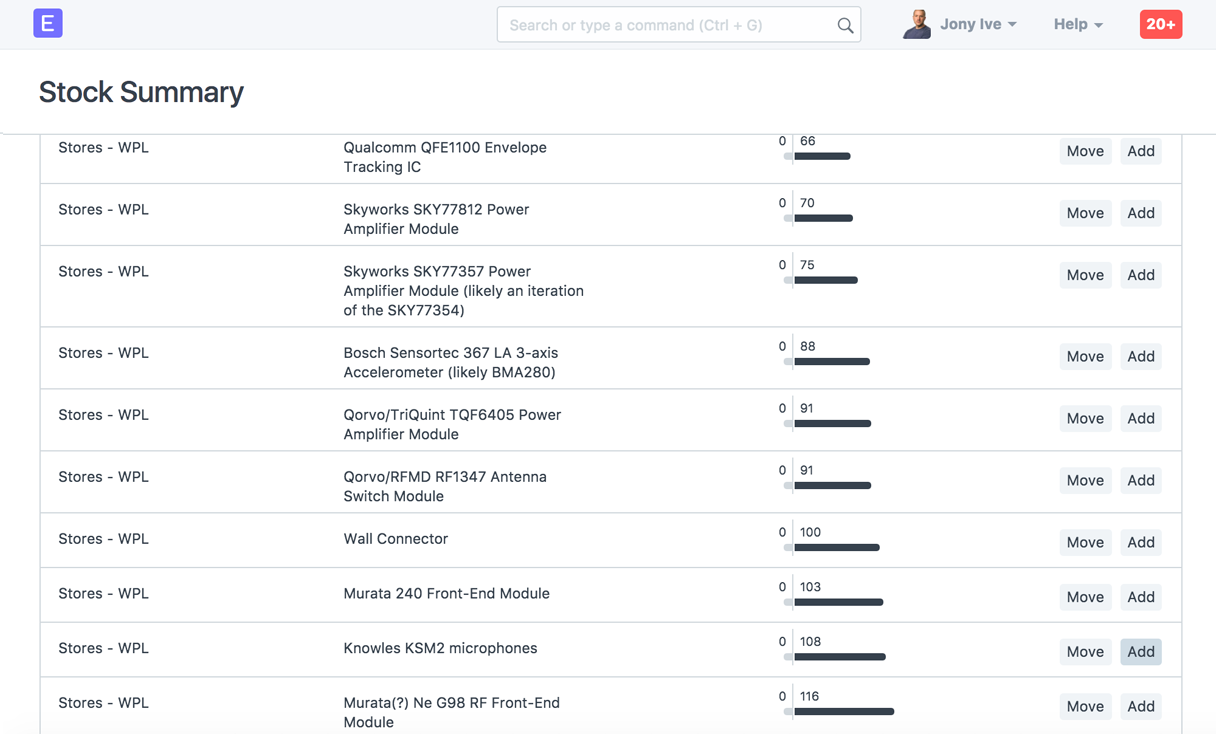 HR, Leave and Payroll
Your employees can apply for leaves and claim expenses directly through ERPNext. All of this is seamlessly integrated with your payroll and accounting. ERPNext also helps you manage recruiting, appraisals, trainings and much more.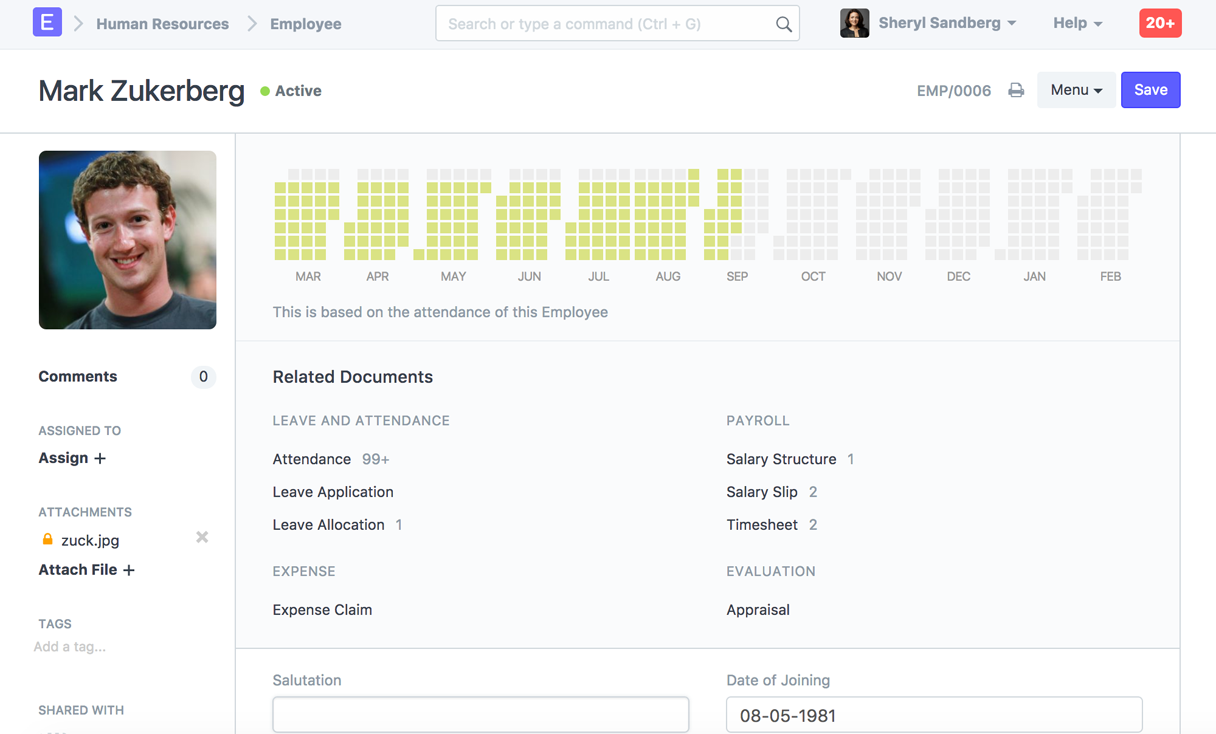 Sales + Purchase Management
Make purchase requests for all materials required for production. Send automatically to concerned suppliers. Manage inventory of finished goods at the end of production and automatically link it to sales and accounting.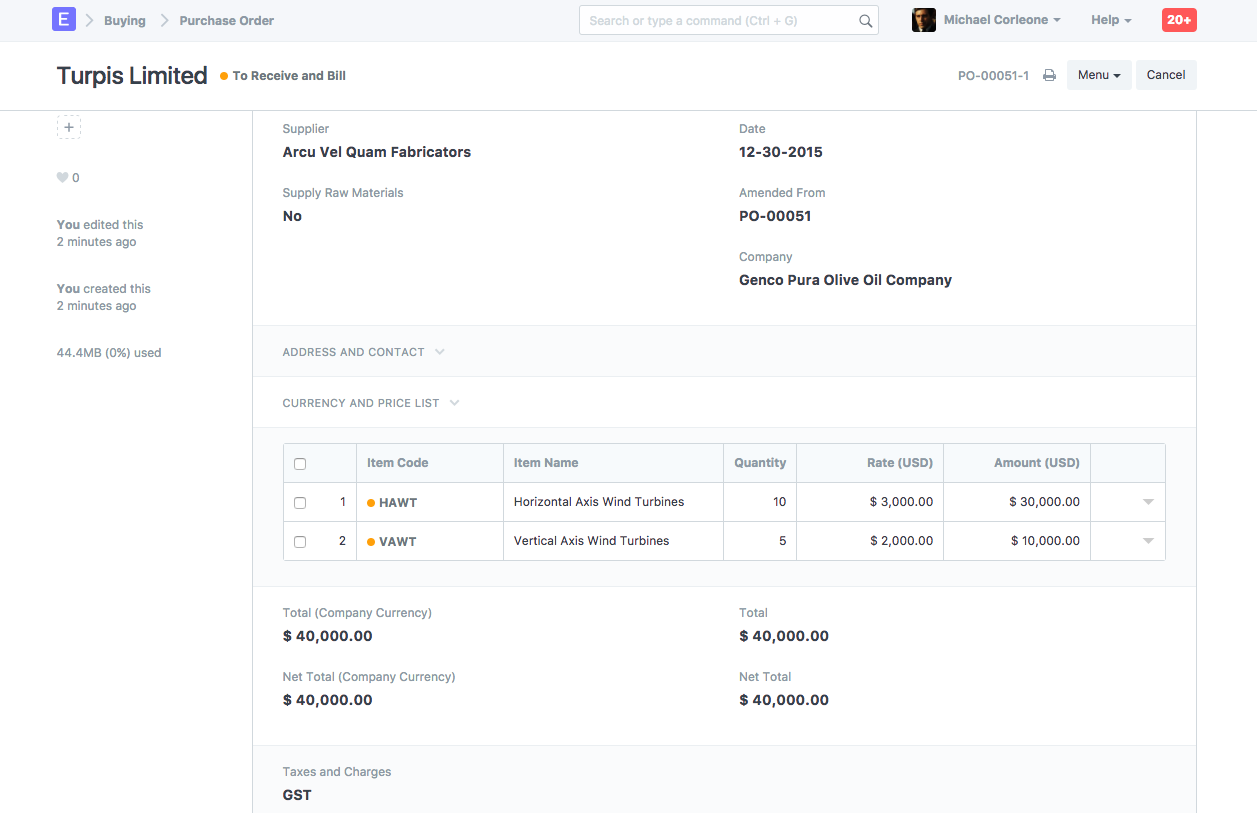 [CONTACT_FORM_TO_EMAIL id="1″]